Did you ever have a chance to really shine—but then fear held you back?
Or had a great insight at work, but a voice inside said: "These people are way smarter than me, what would I know?"
Do you ever feel on a gut level that you've yet to become the woman you were meant to be? That your true purpose and most powerful gifts are still locked up inside you?
There's a Warrior Goddess within You—And She's Ready to Change Your Life
Hello, amazing women. Yes, you are amazing. Not really believing that? Then I hope you'll give me a moment to prove it to you here. I'm HeatherAsh Amara, an ordinary woman probably a lot like you. I was raised in a decent family with no terrible hardships but, like so many of us, one day I found myself grown up . . . yet still unfulfilled in my relationships, my work, and my spiritual life.
"Why am I here? Is this as good as my life gets?"
Then I found the teacher don Miguel Ruiz and trained extensively with him in the Toltec wisdom reflected in the Four Agreements. Through his wise guidance, I grew from apprentice to teacher—but that's where things just began to get interesting. With the help of other women, I began testing practices from many traditions. We kept what helped and left behind what didn't. We carefully chose both masculine ("warrior") and feminine ("goddess") practices that amplified each other.
HeatherAsh Amara was once my apprentice and now she is my peer. Let the words and teachings of this artist guide you to your own divine self and the blossoming of unconditional love in your heart.
What worked best for us was an alchemy (not a mishmash) of self-inquiry, Toltec insights, Earth-based ritual and ceremony, specific mindfulness meditations, chakra-based energy practices, and many other methods.
The result? Ten essential lessons that we call "Warrior Goddess Training." (Hey, did someone out there just make a Xena or Wonder Woman joke? No problem, they're both great, whimsical archetypes that many students have used in the "serious" mythic-archetype work that I'll mention later). For decades now, I've been coaching women, leading workshops, and constantly refining the lessons we learned.
Does it work? As so many women have told me: Yes, it does—powerfully and in real life. (Thank you, sister warrior goddesses.)
Do You Really Need This Workshop?
A Quick "Reality Check" Test
I AM WHOLE.
I AM POWERFUL.
I AM DIVINE.
When you say these words, do you feel the weight of self-judgment and doubt?
Or do you feel their truth ringing in your bones?
A "Warrior Goddess" is one who dares to face her fears and doubts,
claims the ancestral power that pulses through all women, and lives it with
unstoppable purpose, energy, and compassion.
A Merging of Time-Tested Masculine and Feminine Principles That Have Helped Thousands of Women to Find Empowerment and Their True Selves
The Warrior Goddess Online Training program gives us the chance to work through the ten transformative lessons together—all the principles, guided exercises, and visioning that I describe in my book and teach at live workshops.
Just to be up front: this is serious work—but deeply rewarding.
Our practice-focused experience will merge the Toltec values of fearless self-reflection and determination, Buddhist insights for finding clarity and presence, and Earth-based goddess principles of pleasure, creative play, and unconditional love.
HeatherAsh Amara is a woman who I love and treasure. Her honesty and integrity is in every teaching of Warrior Goddess Training. She's an impeccable coach and teacher in the life ceremony that she offers. Using the lessons, you will work through the layers of "sick and tired," boredom, and suffocating conditioning. You'll finally be able to connect with yourself and others, and live as your precious, wild self.
Each session will engage you with teachings, questions, meditations, healing exercises, ritual-building, and more.
The purpose? To release the "never good enough" beliefs that hold us back and to honor ourselves with every fiber of our being.
Ten Lessons to Help You Awaken the Woman You Were Meant to Be
Over the course of 10 weeks, we'll work with each of the Warrior Goddess principles.
The first three lessons guide you into practices from Toltec and Earth-centered Goddess traditions. The next seven use the chakra system as a familiar way to learn the exercises and teachings of many indigenous and contemplative teachings. Together we'll explore: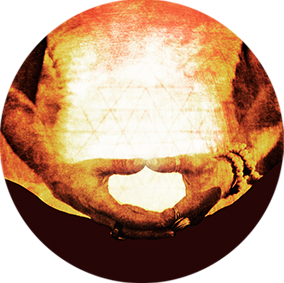 Lesson One: COMMIT TO YOU
Do you want to support those you love and help make your world a better place? The first step is to heal and love yourself. That's where our training begins.
Lesson Two: ALIGN WITH LIFE
As the years have gone by, do you feel like you've "missed the boat"—in your relationships, career, or other "big picture" goals? Here, you'll learn how your life moves through stages and cycles, how to stop fighting reality, and how to start using the energy of life's river to buoy you along rather than toss you around.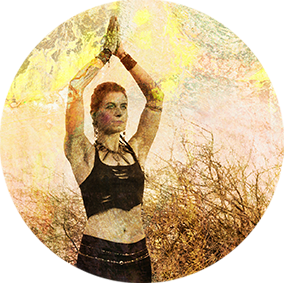 Lesson Three: PURIFY YOUR VESSEL
This is the work your may have started with the "Old Core Beliefs Self‑Assessment" PDF tool (save those pages if you did them—they're precious tinder for the transformation ahead). Here, we'll learn to create the space and receptivity for new insights and healthier beliefs.
Lesson Four: GROUND YOUR BEING AND FREE YOUR PAST
Emotional stability and a steady source of stamina are your foundation for taking action and making change happen. Here, we'll help you build those reservoirs.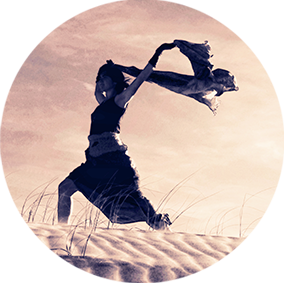 Lesson Five: ENERGIZE YOUR SEXUALITY AND CREATIVITY
Sensuality and pleasure? It isn't just the "icing" on life's cake—it's the rich goddess center that fills us with creativity, beauty, laughter, and joy.
Lesson Six: CLAIM YOUR STRENGTH AND IGNITE YOUR WILL
Our drive and enthusiasm can flare brightly . . . and then fade away just as quickly. In this session you'll learn how to spark your passion and keep it burning strong . . . to realize your big intentions and goals.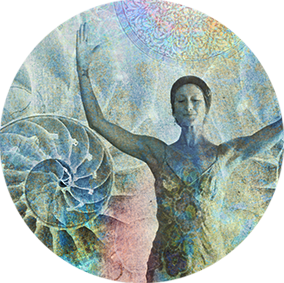 Lesson Seven: OPEN YOUR HEART
At the center of true fulfillment lies our ability to connect and care—for ourselves, our environment, the ones we love . . . and especially the ones we don't. Here, we're going to awaken that compassion—and bring it into action.
Lesson Eight: SPEAK YOUR TRUTH
In this lesson, you'll invite yourself to express your truth with greater power and influence—not through aggression (how often does that work?) but through empathy, honesty, clarity, and real commitment to what you believe.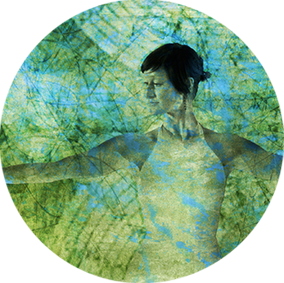 Lesson Nine: EMBODY YOUR WISDOM
Intuition and expanded perception are the focus in this session—what the Toltec call "silent knowledge"—a knowing not from the mind alone, but also from the heart, the body, and your whole being. Here, you'll learn to make better decisions about relationships, finances, your own self-care, and many other important real-world issues.
Lesson Ten: CHOOSE YOUR PATH
Do others see you as an "introvert" or "a follower, not a leader" or "the practical uncreative type?" In this lesson, you'll experiment with universal archetypes (I call them "roles" or "myths"). Why? To question the obsolete personas you may be stuck in, find the hidden "heroines" within you, and dare to expand the vision of who you are.
What You'll Experience in the Warrior Goddess Online Training Course
Step-by-Step Instruction
I'll walk with you through this journey, show you the places where most of us stumble, and share what's worked for thousands of women who felt like their lives were "on hold forever." You'll learn through ten video sessions what I've honed to make it as clear, concentrated, and practical as possible. You'll also be working with key exercises and guides in your own journal.
Engaging Weekly Practices & Exercises
Meditations, healing work, Earth- and Goddess-centered rituals, Toltec principles for building focus and determination, and more. You'll tailor these practices to your specific situation, relationship issues, and other challenges. The goal? To transform yourself from the inside out.
PROGRAM SUMMARY

(The "Nuts & Bolts")
Ten video sessions (more than nine hours of instruction)
to guide you through the complete Warrior Goddess Training
Practice guide
a printable workbook of tools for each week's lesson
Our online community
a place to support and learn with each other through conversations and experience-sharing.
FREE BONUS GIFTS

(You KNEW They Were Hiding Down Here, Right?)
Free Bonus #1
Warrior Goddess Meditations downloadable audio program
($17.95 value)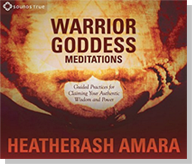 Here, I guide us into ten extended guided meditations, one for each of the Warrior Goddess lessons. Got a busy schedule? This audio is an excellent way to stay in alignment at any time of the day.
Free Bonus #2
Three Guided Explorations to Deepen Your Practice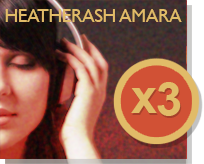 These focused practices explore the themes of love, opening, and freedom as a way to deepen your experience of the Warrior Goddess training and meditations. Just a few minutes with them can help bring these powerful qualities alive in your everyday life.
Free Bonus #3
Old Core Beliefs Self-Assessment:
A Questionnaire and Journaling Tool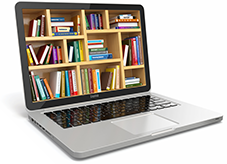 What is this? Ten journaling questions to help you uncover and work with the deep and often self-limiting messages that we learn from our parents, our culture, and ourselves. Useful as a standalone tool, or as a foundation for all dimensions of the Warrior Goddess approach. Curious? Give it a try!
Early-Bird Discount:
Save $103 when you sign up now.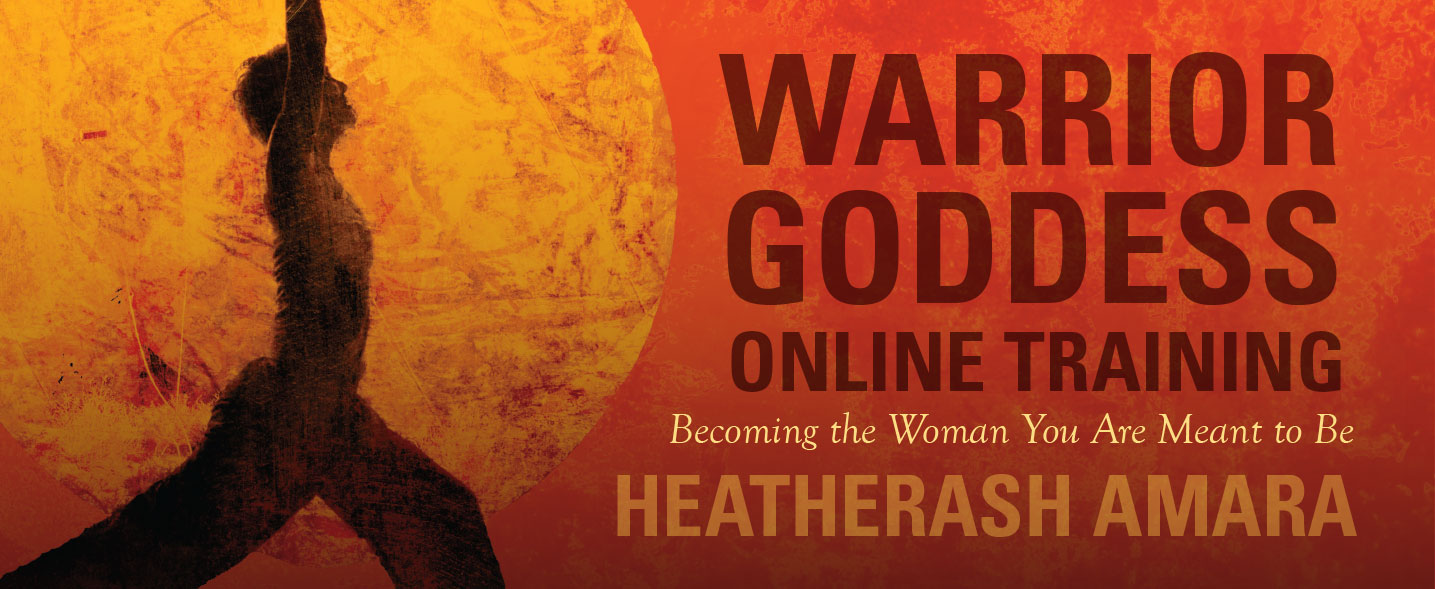 Only $147 (Regular Price $250)

100% Guarantee
We unconditionally guarantee your satisfaction with all Sounds True products for one year when purchased via our website. If you are not 100% satisfied with Warrior Goddess Online Training for any reason, simply return it with receipt for a full refund.